Here to share details about WPC flooring, including material and it's function, WPC flooring standards, styles, how to produce WPC with the produce lines and WPC advantages.
WPC——a kind of vinyl flooring, now is worldwide popular products because of it's environmental-friendly and health protection character, easy to install could be done by personally handling, good quality WPC flooring with wear layer cause to water proof, scratch proof and longer lifetime comes compare to laminate flooring.
All producing process of WPC flooring without formaldehyde, it's widely used in Europe and America area, now it's becoming popular in China, Asia, Middle East and etc
Polyvinyl Chloride powder and Calcium powder are main capacity of WPC flooring material, same as SPC flooring, but content percentage is PVC powder: Calcium powder=1:1, and reasonable content of accessory ingredients as stabilizer, black carbon, and DOTP oil.
Calcium powder require standards >1250 muesh for WPC flooring, the

finer the particles, the easier it is to foam evenly, the thicker particles not good for surface and easy to damage WPC machine. W

hiteness>80%, humidity >90%. Less Calcium cause to WPC flooring board with less density and lighter weight.

Stabilizer, materials composition by stabilizer fusion, also play a shaping role.  If quality not good, shaping will not be good enough cause to board easy broken, increase producing difficulty, and decrease capacity.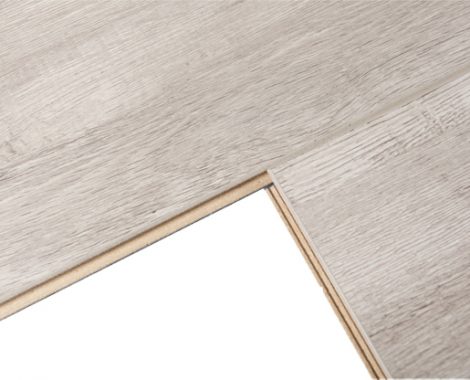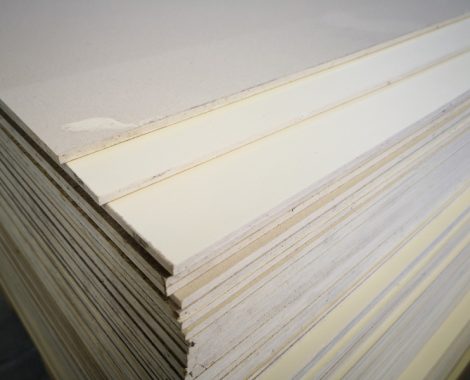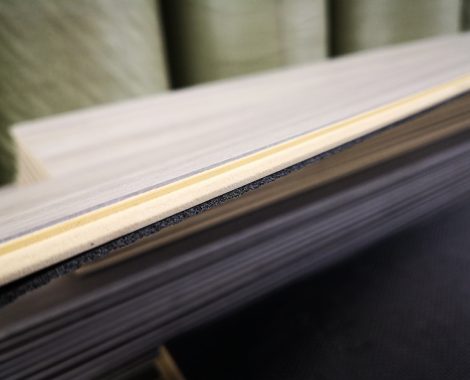 WPC structure: LVT layer, deco film, wear layer, WPC Core, uv coating on surface, IXPE back film.
Wear layer: Main purpose is for longer lifetime for 5-10years, scratch resistance, wear resistance for high quality flooring standards. Material pure PVC material, with DOTP oil, higher flexibility and less density than Chloride, high tension and high shrinking to keep flooring balance to avoid bending for LVT. Thickness could be customized depends on customer request, also depends on core thickness of board material. 0.1mm-1.0mm wear layer are reasonable, 1.0mm wear layer resistance could be 20000cycles. 0.3mm, 0.5mm, is regular thickness.
Deco film: PVC material, most problem is to control color stability, thickness normal 1.0mm.
WPC info: Color white, cyan or black; Width max1.3mm; Density is much low, exact depends on customer request or foaming control; shrinking percentage length 0.11% , width 0.07%.
WPC flooring designs: normal texture and EIR designs which texture match colors exactly.
Both normal and EIR WPC flooring making the same way as pressing. Require LVT layers pressed with wear layer and deco film, if EIR design, when pressing LVT layer with deco film and wear layer, shall match designs of plates and film meantime.
LVT layer thickness depends on customer request normally 1mm, 1.5mm, 2mm, less thickness require more smooth texture, no classic slate, incase broken LVT layer.
WPC flooring size standards:
Thickness normal thickness 4mm, 4.2mm, 5mm, 5.5mm, 6mm, 6.5mm with lock, some ould make thickest 9mm, but thinner 3mm or 3.5mm without lock very few.

Size mainly 1217*146/178

, 596*296.

Length 36″: 4″*36″, 6″*36″, 7″*36″, 8″*36″, 9″*36″ Length 48″: 4″*48″, 6″*48″, 7″*48″, 8″*48″, 9″*48″.
WPC produce lines foams WPC core then need press machine to press with LVT layers including wear layer and deco film:
A, LVT forming machine forms LVT layer → cooling → apply wear layer, deco film with hot press → cooling → UV coating 16-18g/㎡ with process of preheating, bottom painting, semi-curing, surface painting, UV advection, full cure treatment and output.
For different texture control with press plates texture difference when press LVT layer.
B, Foaming machine foams WPC core under high temperature, cooling base boards.
C, Cold press LVT layer and WPC core with glue to make both sticked, with quite good peel strength.
Because WPC core was foamed via expanding, if applying LVT, wear layer, deco film and WPC core directly under hot press, WPC core cannot control well expanding cause to bending during press, so require LVT layer ready with wear layer and deco film.
D, Cooling for 48h, for flooring to adapt to environment of temperature, moisture content, humidity, for balance incase bending during next step, some in order to make it more stable, would cool for 72h.
E, Cutting, grooving and IXPE back film applying, Inspection and packing.